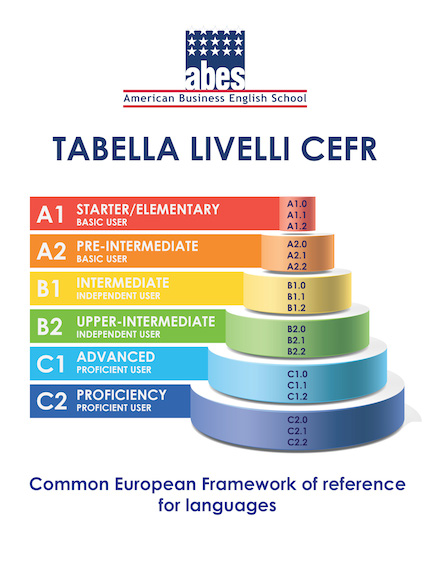 What is CEFR?
The Common European Framework of Reference for Languages: Learning, Teaching, Assessment, abbreviated as CEFR, is a guideline used to describe achievements of learners of foreign languages across Europe. Its main function is to provide a method of learning, teaching, and assessing, which applies to all languages in Europe. In The six CEFR reference levels employed by Abeschool (A1, A2, B1, B2, C1, and C2) are the European standard for grading an individual's language proficiency.

Contact us for a free evaluation of your level or take our online test.

Questo sito utilizza cookie, per continuare la navigazione devi accettare i termini relativi. maggiori info
The cookie settings on this website are set to "allow cookies" to give you the best browsing experience possible. If you continue to use this website without changing your cookie settings or you click "Accept" below then you are consenting to this.